WHAT TO DO WITH OLDER COOLING TOWERS? HOW TO UPGRADE EXISTING COOLING INSTALLATIONS?
At EWK we are constantly innovating and evolving to be at the forefront of technology. We keep up with advances in engineering and aim to offer you as many options as possible in order to improve the performance of your old cooling towers.
In this regard, when your installation is old, or if you want to improve the performance, save power consumption and money, EWK offer two main possibilities:
To keep your old Cooling Tower and update it by any of the possibilities that we may offer. This way you can extend its useful working life and can also improve the thermal performance beyond that of its original design specification.
To change the old Cooling Towers for a new one that incorporates all the advances and improvements undertaken over the years
If you opt in on keeping the existing Cooling Towers, these are our advice on the updating of technology and lifespan:
5 ways to UPDATE a Cooling Tower:
1. Adding Smart Cabinets
These are provided with sensors, frequency converters, vibration sensors, pressure probes, and other sensors to control and get the maximum results with the lowest energy consumption. You can monitor the Cooling Tower and optimize the power consumption adjusting the parameters. The operation can be done either through the unit's display or remotely. By incorporating this cabinet with its safety elements you ensure protection to the equipment and consequently to your installation.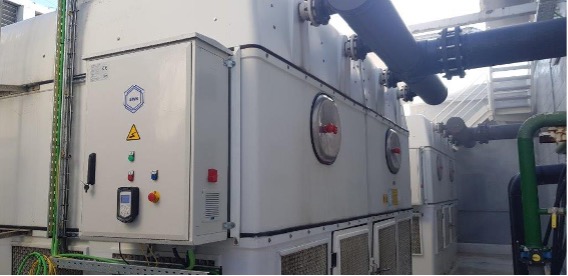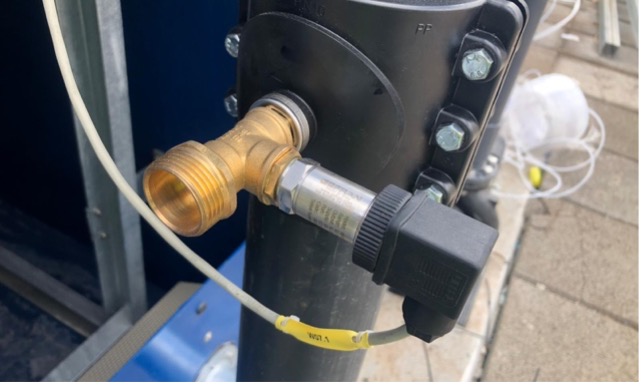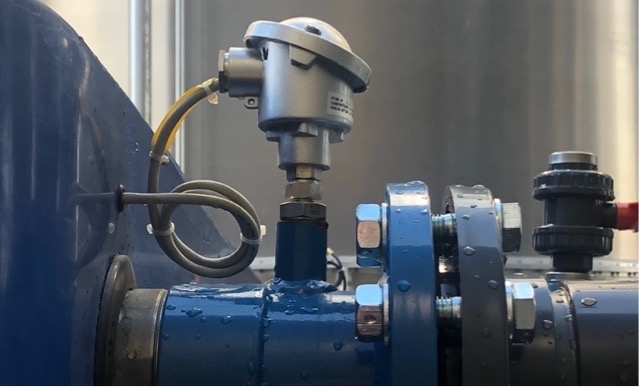 2. Change or upgrade the fan motors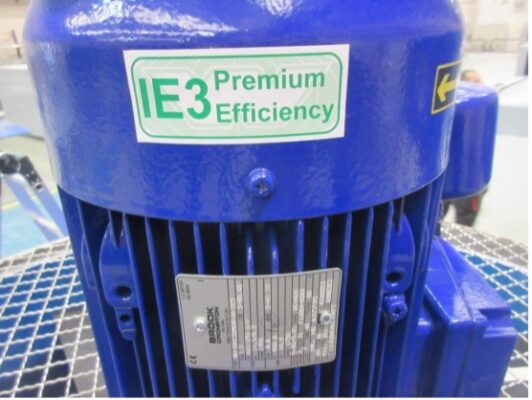 Other possibility to improve the performance of your existing C.T. is to change the fan motors for more efficient ones (IE3). The advantage of IE3 motors is electricity
consumption reduction, compared to the standard motor. These motors operate with less heating and less vibration; as a result they have longer lasting and higher reliability.
3. Change key parts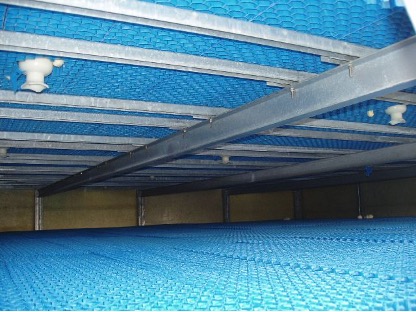 It can happen also that some parts were deteriorated because of the long working life, for example louvers, fill packing or drift eliminators. These parts are very important for an optimum performance of the cooling tower; they need to be clean and in good conditions to make their function properly. Cleaning maintenance works sometimes are not enough, and in those cases EWK recommend replacing them and installing new louvers, drift eliminators or filling material to maximize the rejected heat. You must add also legionella prevention by choosing our SANIPACKING© fill packings and drift eliminators.
4. Add maintenance doors to ease the access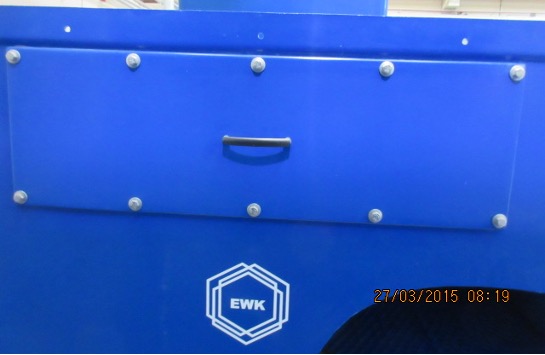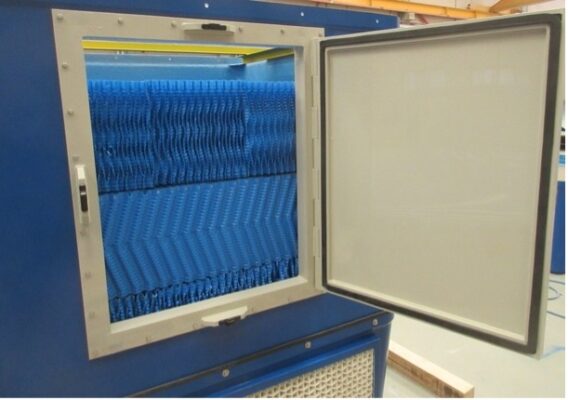 Not only performance is important in a cooling tower. It is also important to be able to do any maintenance work as easily and safely as possible. That is why EWK has developed new accessories for these matters. Your cooling towers can be improved by adding our new bigger maintenance doors (giving easier access to the inner parts), by installing new drift eliminator windows to facilitate its cleaning tasks, or by incorporating other accessories like platforms and ladders to reach the fan and motor.
5. Noise reduction 
Nowadays that people are very concerned about noise, solutions to reduce it are increasingly in demand. At EWK there are several accessories to install in your cooling tower, thus reducing the sound power level. For example: Low noise fans, external silencers, or waterfall sound attenuators for the basins.
When should a Cooling Tower be replaced?
If your cooling tower has reached the end of its lifecycle, the best option should be to be REPLACED. In this case EWK offer you a wide variety of models, which now incorporate all the described new advances and improvements, most of them implemented as a standard option and others offered as an option:
 IE3 motors
 SANIPACKING© anti-legionella fill packing and drift eliminators
 Big inspection doors and maintenance windows
 Ladders and rails to access the upper parts
 Silencers and other sound attenuators
 Smart cabinets
 Vibration switches
 Thermo-heaters in the water basin
Besides all this, EWK cooling towers casings can be chosen now with Sanipacking© casing, a FRP material made against legionella growing, ensuring not only the proven high lifespan but higher safety regarding health.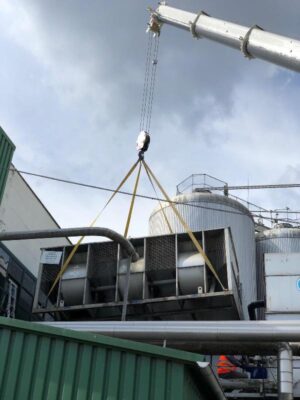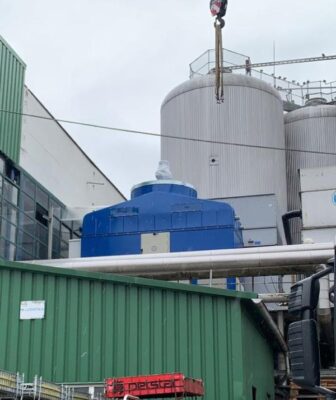 Old and new installation – New EWK C.T.
Contact our EWK Technicians to help you achieve the best solution for your installation.